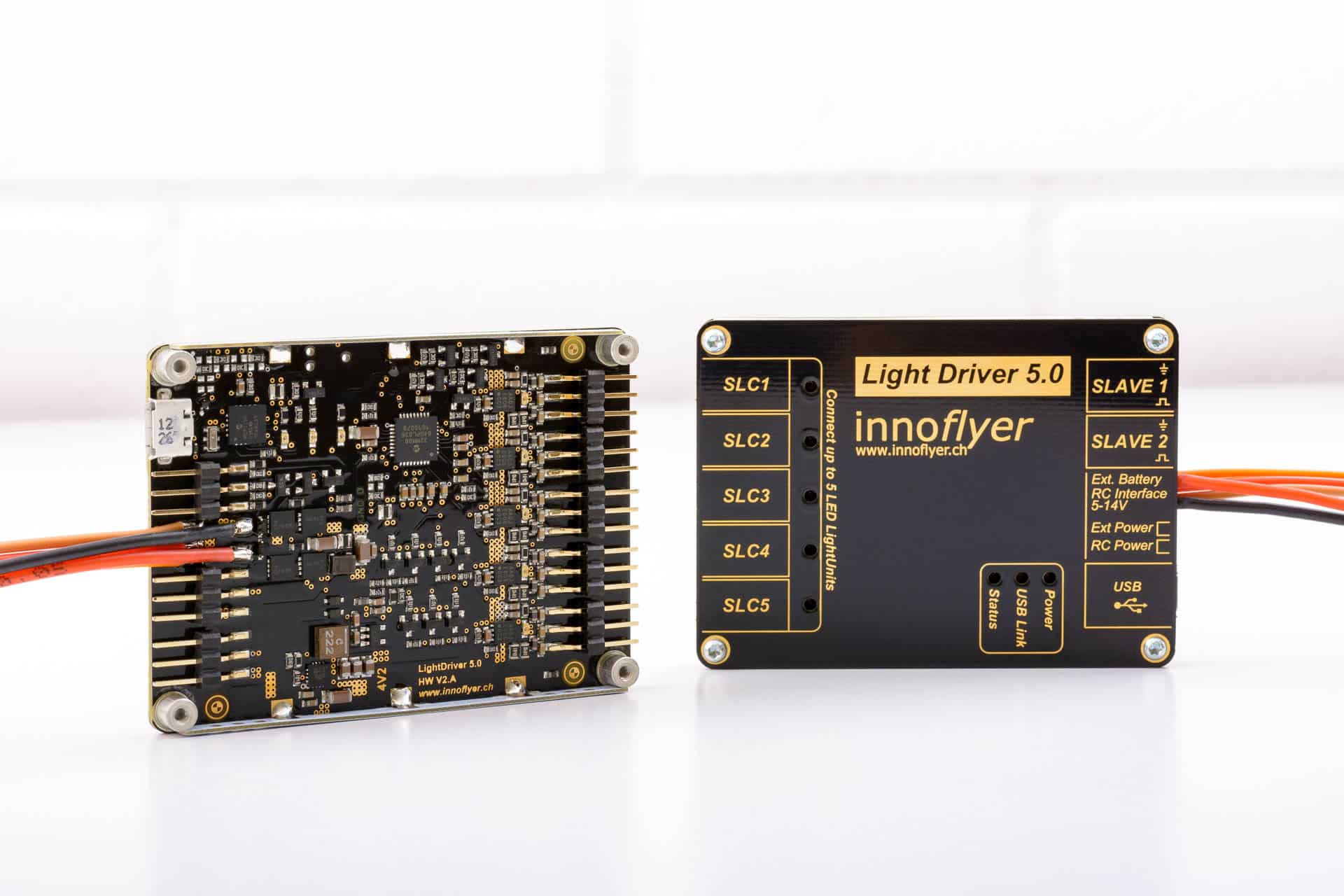 5 – 14 V
Reverse polarity protected
No possible return

Power LED with
IF > 70 mA and 2.4 V < UF < 3.4 V
All innoflyer aircraft LED lights
51.2 x 70 x 8 mm / 2 x  2.6 x 0.3 in
2 / max. 15 SLC Channels with 3 LD 5.0
USB 2.0 Standard / Micro-USB-Plug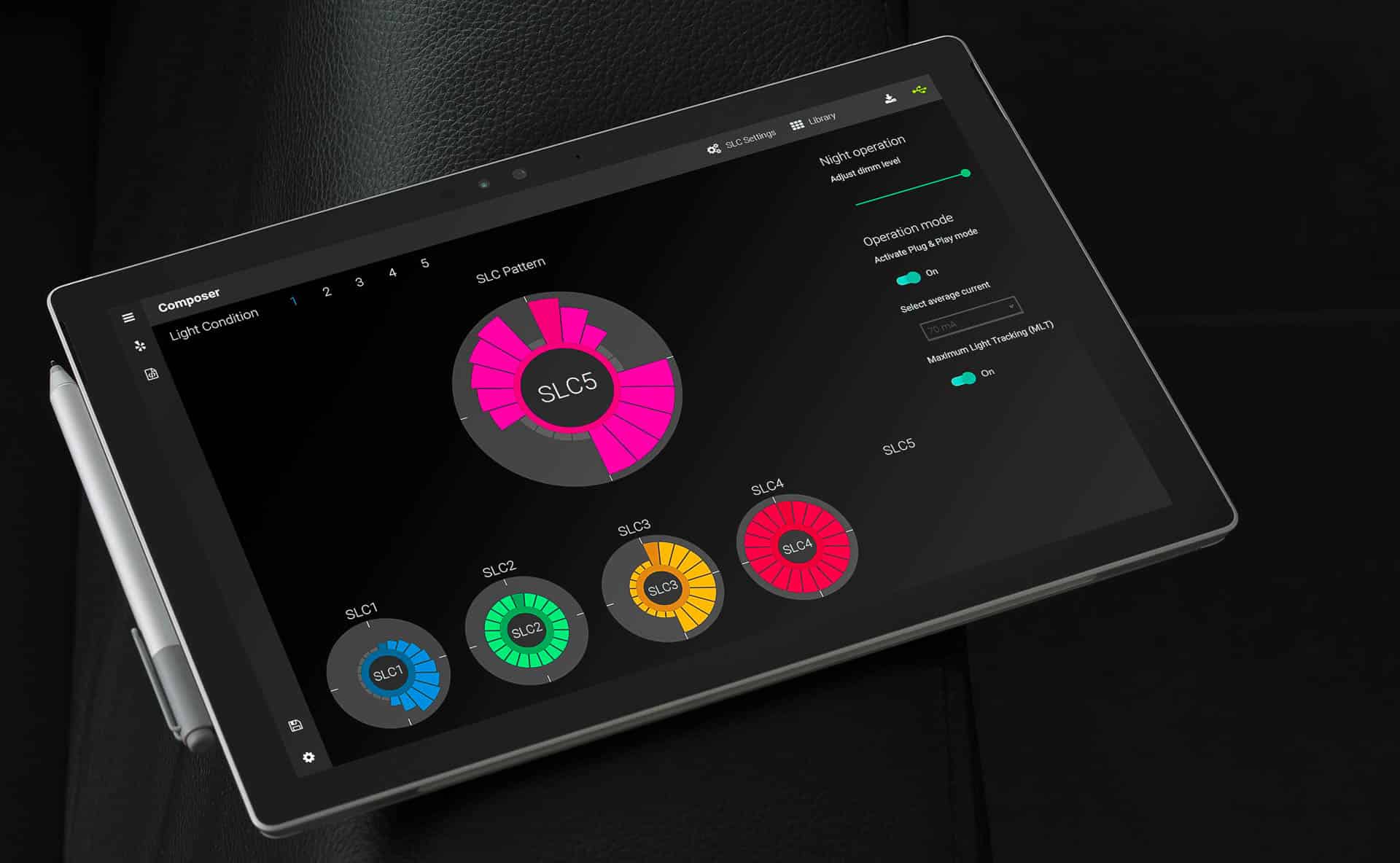 With the composer you can playfully create your desired sequences.
Whenever we make new features available for your LightDriver 5.0, you can use the firmware updater to make the changes to your LightDriver 5.0.
Load / Save Light Projects:
Your light compositions can be exported to a file via the Load / Save dialog and imported again at a later date.
The Preset Library already has a large number of predefined light patterns. In addition, you can save your own light patterns.
Windows 10 / 8 / (7) – 32 & 64 Bit
macOS 10.11 El Capitan or higher
We recommend at least 512 MB of free RAM
Depending on the version, the installation requires about 200 MB of free memory
All innoflyer aircraft LED lights are equipped with a temperature sensor.
The M2 mounting bolts facilitate perfect installation, even without sticking.
30cm twisted with Uni plug.